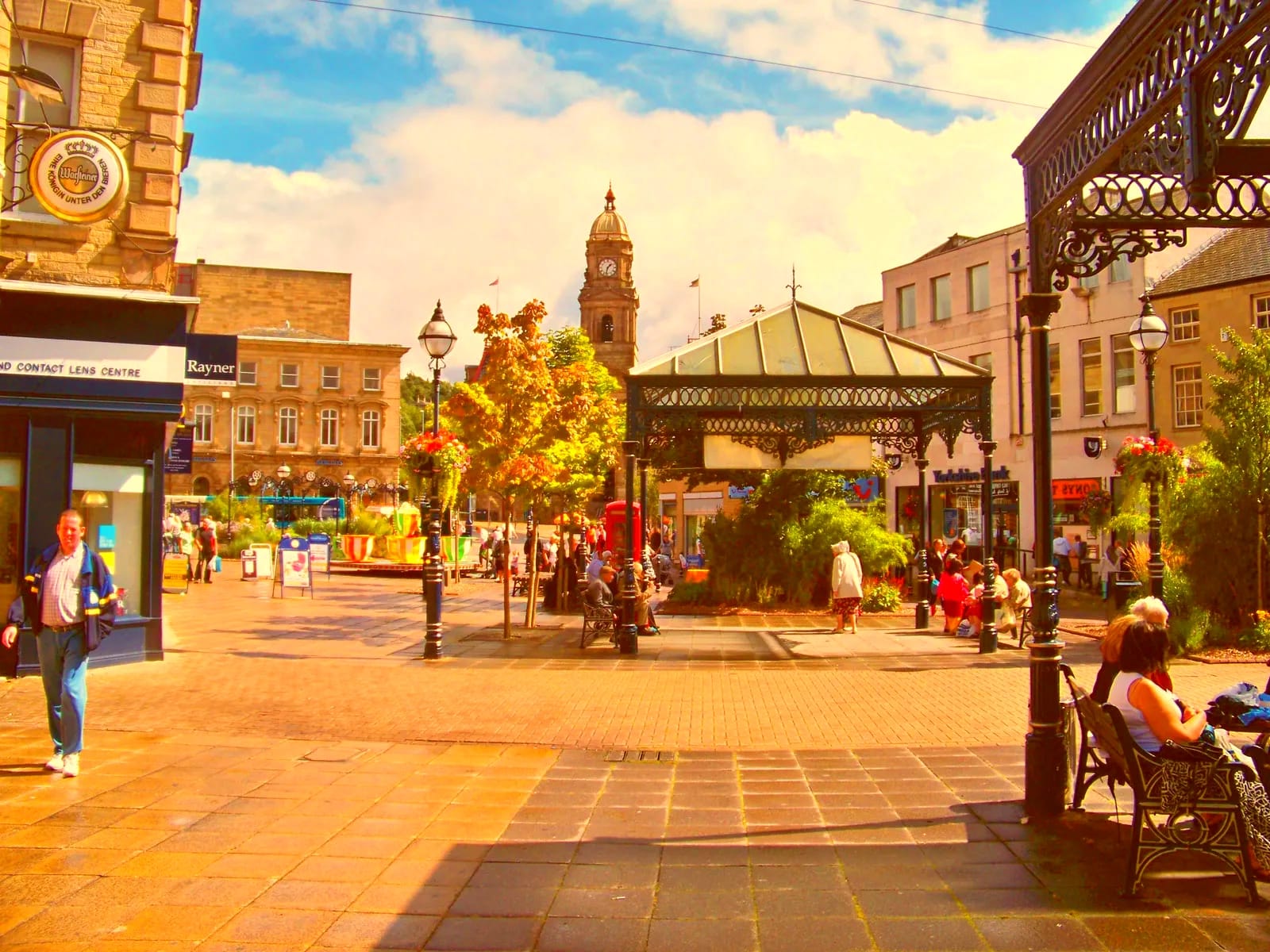 DewsBury is the perfect destination for students looking for a peaceful environment to complete their studies. This small town in West Yorkshire has a lot to offer, from local amenities to a diverse student community. The town is surrounded by picturesque landscapes which add to its charm.
As a university student, it can be hard to balance coursework and social life while trying to find a comfortable and affordable living arrangement. We've put together a list of places that students can live in DewsBury for a comfortable experience. In this blog post, we'll discuss the best areas for students, the benefits of studying in DewsBury, and the reasons to choose this town as a university destination.
Best Areas for Students to Live in DewsBury
Living in DewsBury isn't as expensive as other places in the United Kingdom. Students have a range of living options, from dormitories to shared houses. Dewsbury town center, Ravensthorpe and Heckmondwike are the popular areas for students as they are the closest to major colleges and universities, as well as being well-connected to the town's transport links, making it easier for students who plan to explore other regions.
Benefits of studying in DewsBury
DewsBury is the perfect location for students who appreciate a simple yet comfortable lifestyle. The town has reliable public transport, a well-equipped library, and a range of bars and restaurants that are both affordable and welcoming to students. The location is ideal for nature lovers as the town is surrounded by scenic nature sites, including the Meltham Greenway, Spen Valley Greenway, and many more.
The reasons to choose DewsBury as a university destination
DewsBury is perfect for students looking to study in a supportive and encouraging academic environment. The town has a number of well-known colleges and universities that offer high-quality education. From emotional support, to well-being accommodations and career services, the schools in DewsBury pride themselves on providing students with exceptional academic and general life support for successful graduation and beyond. The town's peaceful environment also makes it an ideal place to study and excel academically.
Transportation in DewsBury
One of the best things about living in DewsBury as a student is the town's excellent transport links, with buses and trains readily available to take you to school and other parts of the town. The town's railway station, for example, offers services to Leeds, York, Manchester, and other parts of the UK, making it ideal for those who want to study and explore, without necessarily having to worry about transportation.
Affordable Accommodation
Another key reason why DewsBury is a haven for students is the availability of affordable accommodation options. There are plenty of student accommodation providers in the town, offering comfortable and affordable places perfect for students. For example, The Zone Student Accommodation is available for students attending Dewsbury College or the University of Huddersfield, offering secure and spacious accommodation that is packed with all the necessary amenities.
Places of Entertainment
Apart from transportation and accommodation, there are plenty of places of entertainment for students in DewsBury. The town center is home to a wide range of shops, restaurants, and bars, which offer something for everyone at student-friendly prices. If you are a fan of the outdoors, there are plenty of parks and green spaces in the town where you can spend your free time, relax, and perhaps have a picnic with friends.
Educational Opportunities
Of course, the key factor that draws students to DewsBury is the educational opportunities available in the town. There are plenty of higher education opportunities in and around DewsBury, including Dewsbury College, which offers a wide range of courses ranging from math and science to media and performing arts. There is also the University of Huddersfield, which is a mere 20 minutes away by train, offering an extensive range of courses across multiple fields of study.
Student's Life in DewsBury
The student life in DewsBury is vibrant and active, with a wide range of clubs and societies that students can join, including sports clubs, music groups, and community service societies. Plus, the town has many events and festivals, from the Muslim Eid celebrations to the Festival of Food and Drink, which provide opportunities for students to explore the local culture and history.
DewsBury provides an excellent experience for students looking to enjoy comfortable and affordable living arrangements while excelling academically. The town is situated in a beautiful location with natural scenery, and it has an active student community. For students looking for a peaceful lifestyle, quality education, and a youthful atmosphere, DewsBury is the ideal destination.